All of the resources available today make it easier than ever to learn a new digital medium, if you know where to start. This is a clear and simple guide to some of the basic digital art mediums and how to start learning them on your own.
The integration of technology and art has created an entirely new platform for an artist to take advantage of when looking for a hobby, a new skill, or even a career. After all, the antiquated stereotype of a "starving artist" can't stand up to exceptional individuals making waves with cutting-edge animations and stunning graphics. However, the education system is a bit behind when it comes to teaching digital arts and media. That's why it's important that budding artists have all the resources they need to learn the skills of the modern artist.
pixbay.com

digital drawing
Although digital drawing has been around for years, it has never been more readily available than it is today. Anyone who wants to try drawing on a computer only needs an internet connection to discover all the resources they need to get started.
Materials: The most crucial item a digital designer needs is a graphics tablet. A graphics tablet is a flat, pressure-sensitive pad on which a user draws with a special stylus to guide a pointer displayed on the screen. Graphics tablets vary in price and quality, but the most important features to look for are pressure sensitivity and a larger surface area. These will give an artist the ability to create clean, professional-looking designs with ease (and convenience).
Software: Before splurging on a high-end drawing program like Photoshop, a beginner may want to try out some of the more economical options available. Programs like GIMP or Krita are not only free, but they also share many of the same functions as premium programs.
Instruction: The best way to learn to draw digitally is through practice. However, it does not hurt to consult online tutorials and read documentation on the software used. Although it takes time to adapt to drawing on a tablet rather than on paper, it ultimately gives the artist more flexibility and freedom in what they are trying to communicate visually.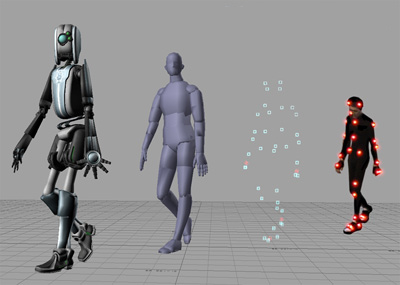 wikimedia.org
3D Modeling/Animation
While 2D animation is still booming in some industries, 3D animation is used everywhere from advertising and special effects in movies to video games and feature films. 3D modeling is simply the construction of the objects and characters that make up 3D animation.
Materials: When it comes to rendering 3D objects, some computers don't run animation programs as well and will take a long time to work. It can be frustrating for an artist to wait for a scene or frame to render only to have to adjust it again. Therefore, it is important that the computer has a powerful GPU (graphics processing unit) to avoid this problem.
Software: Similar to digital drawing, there are many well-known but expensive animation and modeling software that might not be the best option for a beginner. There are, however, many free options to download online that are great for learning as they have many of the same functions that will carry over to professional programs like Maya. Blender is a great program for beginners because it's free but still has a wide range of functions.
Instruction: Animation and modeling can be one of the hardest mediums to learn because without a specific course to guide you, the majority of learning is troubleshooting. That's why it's much easier to start by following a few tutorials or taking an online course before trying to start on your own.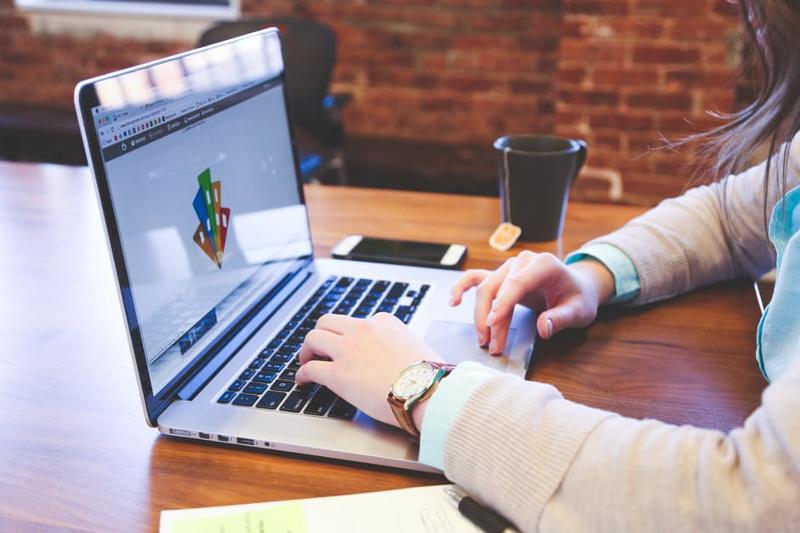 pexels.com
Creation of websites
Although web design may not stand out as an art form at first, the design of a web page plays a huge role in how a user perceives it. Whether you want to learn how to make your own pages more attractive or you're just interested in web design itself, this is an invaluable skill to learn.
Instruction: Although pre-made web design sites are easy and accessible, they are often limited in their functions and give the creator much less control over the product. That's why learning to code using HTML or CSS is often a better alternative. Although learning to code can seem a bit daunting, its applications are endless. The best way to start is to find a book or course that teaches the basics of coding and combine it with other sources (there are plenty of informative online resources).
Whether you're learning the basics of digital art to complete a project or looking for resources to develop a skill, the resources to do so are at your fingertips. Wherever you're looking to go, there are countless places to start your digital art journey. When in doubt, pick one and see where it takes you.
Image sources:
Macbook tablet edition [Digital image]. (nd). Retrieved on December 26, 2016, from https://pixabay.com/en/computer-macbook-tablet-edition-767781/
Active marker2 [Digital image]. (nd). Retrieved December 26, 2016, from https://commons.wikimedia.org/wiki/Eisland:Activemarker2.PNg[Macbook Pro Designing]. (nd). Retrieved December 26, 2016, from https://www.pexels.com/photo/macbook-pro-apple-technologicaly-shaped designg-7353/
Source link