All users need a PointSolutions account. You will need to create an instructor account in order to use PointSolutions for classroom student engagement and assessment.
A PointSolutions account can be created directly from WebCampus by clicking on the Turn account registration link found under Account in the global navigation menu. PLEASE NOTE PointSolutions by Echo360 was previously Turning by Turning Technologies. You will always see references to TurningPoint in the documentation provided.
You and your students will use this link to create a PointSolutions account and connect it to your WebCampus account. The connection between the two accounts allows you to push student participation grades directly to the WebCampus gradebook.
The Turn account registration link can also be added to the course navigation menu. To do this, go to Settings in your course and click on the Navigation tongue. To find Turn account registration and activate it. Click on to safeguard at the bottom to save the settings. The registration link that appears in the course menu is the same as the one under User Account. You and your students can use either to create and access your PointSolutions account.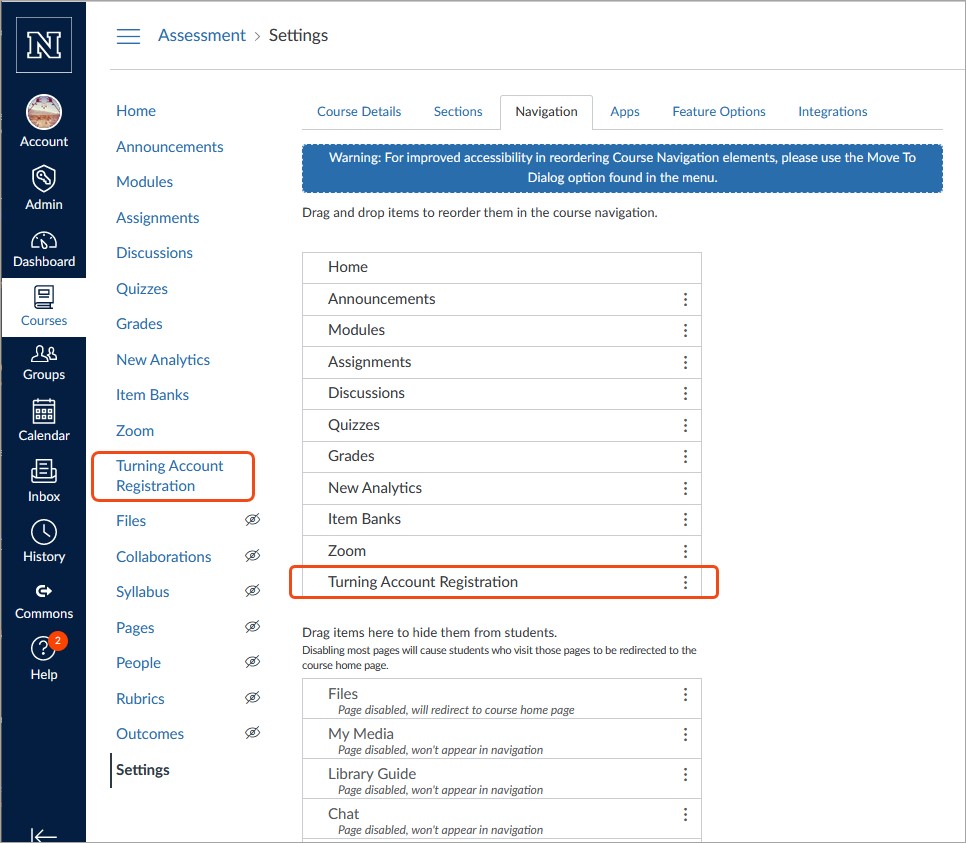 To note: It is essential that students register for PointSolutions using this registration link on WebCampus. This will ensure that their account is connected to WebCampus. If they already have a PointSolutions account that is not connected to WebCampus, they must log into their PointSolutions account using this link to establish the connection.
The Office of Digital Learning provides training on the use of PointSolutions. For more information, please email ODL or call (775) 682-6798.
Source link