To restore Zoom recordings from the Zoom web portal Trash folder, please follow the steps below:
Step 1: Connect to the Zoom Web Portal using your NetID and password.
---
2nd step: Click on the Recordings menu item on the left side of the screen.
---
Step 3: From the Recordings interface, click on the Trash can link at the top right to see all deleted cloud records in the last 30 days.
To note: If you don't see a Trash link, it means you don't have any records in your Trash folder.
---
Step 4: In the Trash folder, click the To recover link on the right.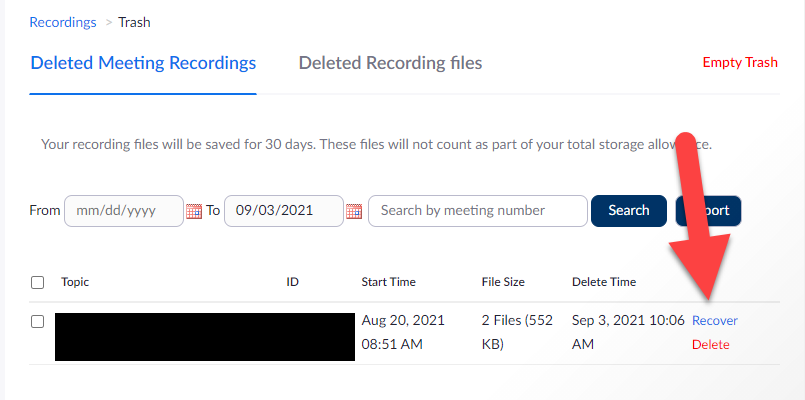 ---
Step 5: Click on To recover again to confirm.

---
Step 6: Your recording will be available again in the list of recordings.
Source link